Let Stanley Park Be!
In 1889, Lord Stanley, Canada's Governor General, dedicated a unique 400 hectares of forested peninsula "To The Use And Enjoyment Of People Of All Colours, Creed And Customs For All Time." Stanley Park is recognized internationally as a rare, natural urban park. The federally leased land has been recognized by the public as an area which provides a "sense of place" (Stanley Park Master Plan, 1988). In 1989, Lifeforce succeeded in having Stanley Park designated as a National Historic Site.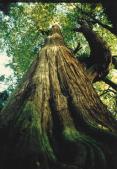 As a gift of nature - that vital link between people and wildlife - the park is a legacy to be protected.

For 25 years Lifeforce has been campaigning to protect precious Stanley Park and to stop capture and imprisonment of fellow sentient creatures with whom we share this planet. In spite of our progress the park is becoming too expensive and inaccessible for all to enjoy. The Aquarium/zoo business will control most of the park and charge more and more if we don't Save Stanley Park.



Download our Stanley Park Protection Brochure

Download our full 83 page report "Let Stanley Park Be!"

Download Protect_Nature_Let_Stanley_Park_Be.pdf

Download VAN AQUA ZOO