Lifeforce 2007 Newsletter
posted on October 30, 2007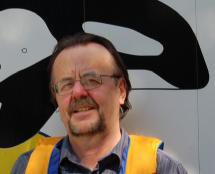 Lifeforce releases our 2007 News Update, where you will find updates about our many programs, including our latest campaign "Furgotten" in which we expose fur farming in Canada.

Click HERE to read the full 2007 Newsletter.

Thank you to all Lifeforce volunteers and supporters for your ongoing committment to our fight to protect animals and the environment.