Inhumane Chilliwack Rodeo
posted on September 1, 2007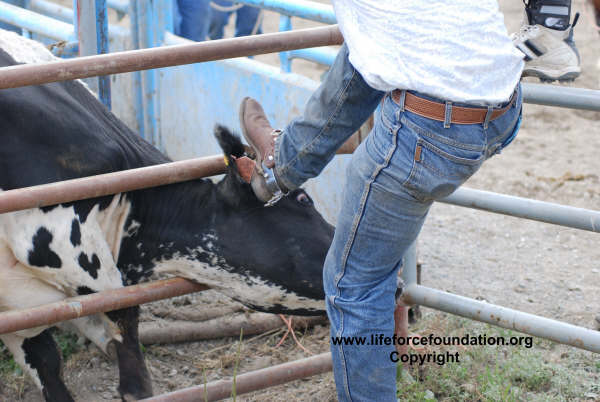 Lifeforce was sickened to see the brutal treatment of animals at the Chilliwack Rodeo this weekend.

In particular, Lifeforce took photographs of a steer that stuck her head through the fence and was repeatedly kicked in the face. When this "reserve" steer was in the chute she had put her head back and forth through the bars several times and there was no need for such violent, wanton abuse.

Please write letters to:
mayor@chilliwack.com
localmla@uniserve.com
Ottawa@chuckstrahl.com

Click HERE to read the full bulletin.