Earth Day Celebration?
posted on April 21, 2023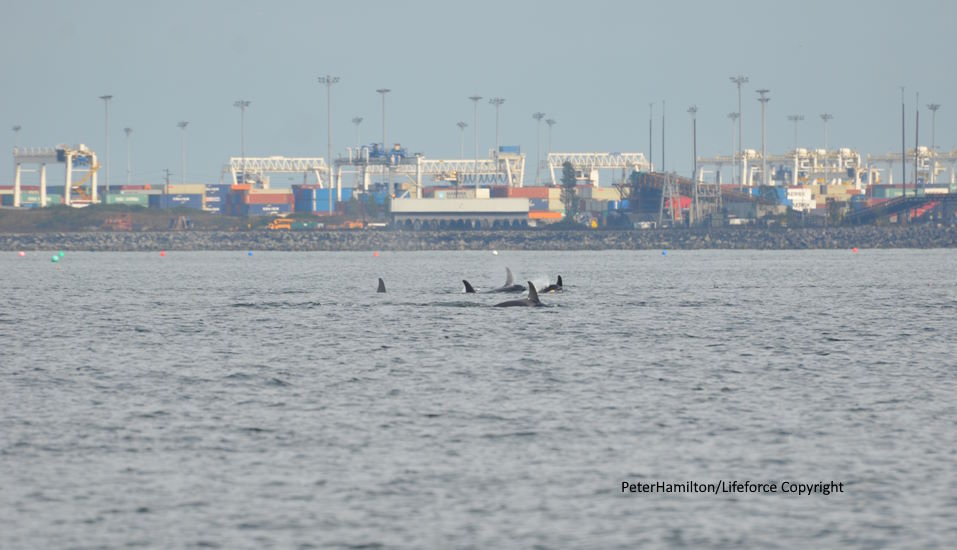 Every year on April 22, Earth Day participants try to take action for the environment. However, this year we all must look at both the successes and the failures. On April 20, 2023, it was announced the Canadian Government will permit the Roberts Bank Terminal 2 Project. They claimed that the destruction of this ecosystem is somehow "justifiable".

In 2005, the Environment Canada's response to the Canadian Environmental Assessment process also criticized the expansion. The report states: "EC has adopted the position that the risk of eutrophication within the inter causeway cannot be dismissed. If it does occur, the state of eutrophication is predicted to result in such massive environmental change between the causeways that there would be public outrage as well as agency embarrassment at an international scale, not to mention the loss of productive habitat for a very large and diverse assemblage of biota."

The proposed expansions of the Vancouver Port Authority facility at Roberts Bank included a Third Berth for containers at Deltaport, a potential second terminal and a major truck highway across Delta's farm fields. The port expansion will result in the loss of precious marine habitat (approximately 20 ha for the Third Berth), essential for a diversity of animals, birds and fish. Increased vehicle and ship traffic will also have many negative effects on this sensitive ecosystem.

The negative impacts on endangered orcas include: lack of education of ship operators when orcas are present that can result in stress, ship strike and possible injury/death; construction noise that would interrupt their lifestyles and could cause fatal injuries (such as hearing trauma); release of contaminants during construction affecting their health; increase of ship traffic resulting in noise and water pollution that can lead to poor health/death; and long term impacts that can affect food availability and the orcas' historic use of this habitat.

"The lives of orcas, humpbacks, grays and a diversity of other wildlife are endangered by the proposed expansion plans. The area should be declared a Marine Protected Area in order to protect this fragile ecosystem", stated Peter Hamilton, Lifeforce Founder, "That must also include the adjacent Westshore Coal Terminal that is a major polluter of the air and waters. One of the "studies" for the Roberts Bank Terminal 2 Project claimed to be monitoring orcas, humpbacks and other marine mammals. However, when I asked to view the videos they stated that no species could be determined because of the excessive coal dust pollution on the camera lenses! It is time to stop ALL the pollution in this fragile habitat!"

Lifeforce has been opposing these businesses since early 2000! Loss of wildlife and fragile ecosystems have also continued for decades. This "Earth Day" must act as a red flag to what may be the beginning of "Earth Extinction Day" if these assaults on nature are not finally stopped. Humans can do so much good but also so much harm! Will this ever change? Will Humans ever learn?

SAY NO TO Roberts Bank Terminal 2 Project and Stop the Coal Pollution! Stop Global Warming! Protect Fragile Ecosystems!

Please Email:
Prime Minister Justin Trudeau: justin.trudeau@parl.gc.ca

BC Premier David Eby: premier@gov.bc.ca

Steven Guilbeault, Minister of Environment and Climate Change: Steven.Guilbeault@parl.gc.ca

Joyce Murray, Minister of Fisheries, Oceans and Canadian Coast Guard: joyce.murray@parl.gc.ca

Your Canadian Local MPs and MLAs and/or Your American Politicians

Donations are greatly appreciated and can be made to Lifeforce either by mail to: Lifeforce Foundation, Box 3117, Vancouver, British Columbia, V6B 3X6 or "Support Us" at Lifeforce www.lifeforcefoundation.org. Thank you!