The Last Captive Orca In Canada, Kiska, Has Died!
posted on March 11, 2023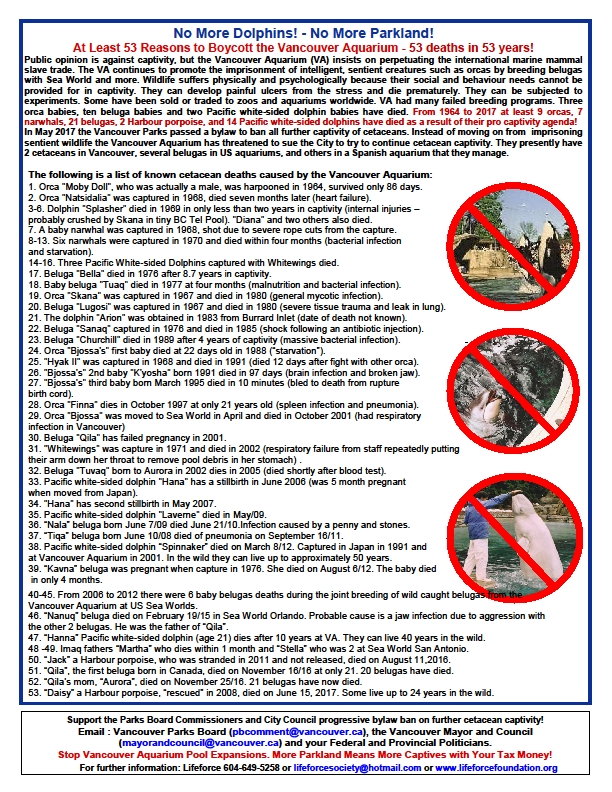 Lifeforce has fought against the captivity of cetaceans since the 80s. In 1993, we exposed the capture of belugas in Churchill, Manitoba and that ended International captures! In 1996 we suceeded in getting a ceatacean ban at the Vancouver Aquarium.

There were at least 53 cetacean suffering and deaths caused by the Vancouver Aquarium and partners.

Shut down Aquariums and Zoos with live animals!!! Support "waterless" aquariums with modern, humane non-animal exhibits!