The Knowledge Tree Of Hope! Peace For All Life!
posted on December 29, 2022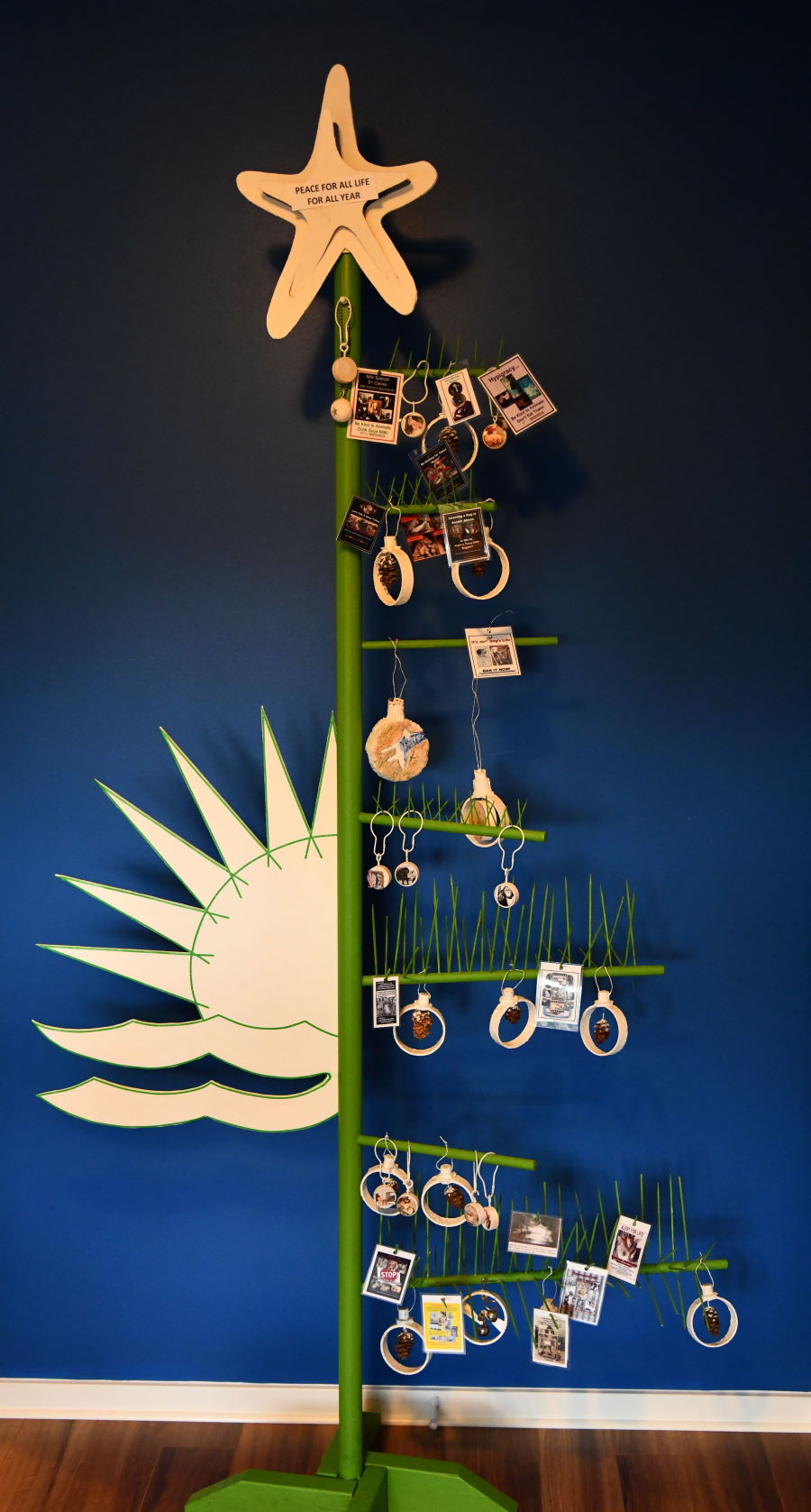 Lifeforce Founder, Peter Hamilton, created a first Knowledge Tree of Hope decades ago. It was first part of his poetry "Writings from Someone Visiting". Music and art has always been part of his life that included a rock band and art gallery exhibits. Peter wrote the songs, "Broken Promises" and "Far From Home", for the Lifeforce videos that exposed the inhumane, scientifically fallacious experiments on animals by the powerful "research industry". His photography and videos continues to open the eyes of the world to such injustices. Peter created the Lifeforce educational campaigns in addition to Eco Games, sculptures of orcas and the sculpture "Crazy World" (it was in the early Vancouver BCTV Newsroom for many years since they also thought that the world needed changes).
The Knowledge Tree of Hope will hopefully help humans bear witness in order to end the violations of the rights of life. Will the future be...
Peace or Sadness For All Life?

Please Help Continue the Life Saving Work of Lifeforce!

Lifeforce
lifeforcesociety@gmail.com
Memberships and Donations.