A New Year Hope!
posted on December 29, 2022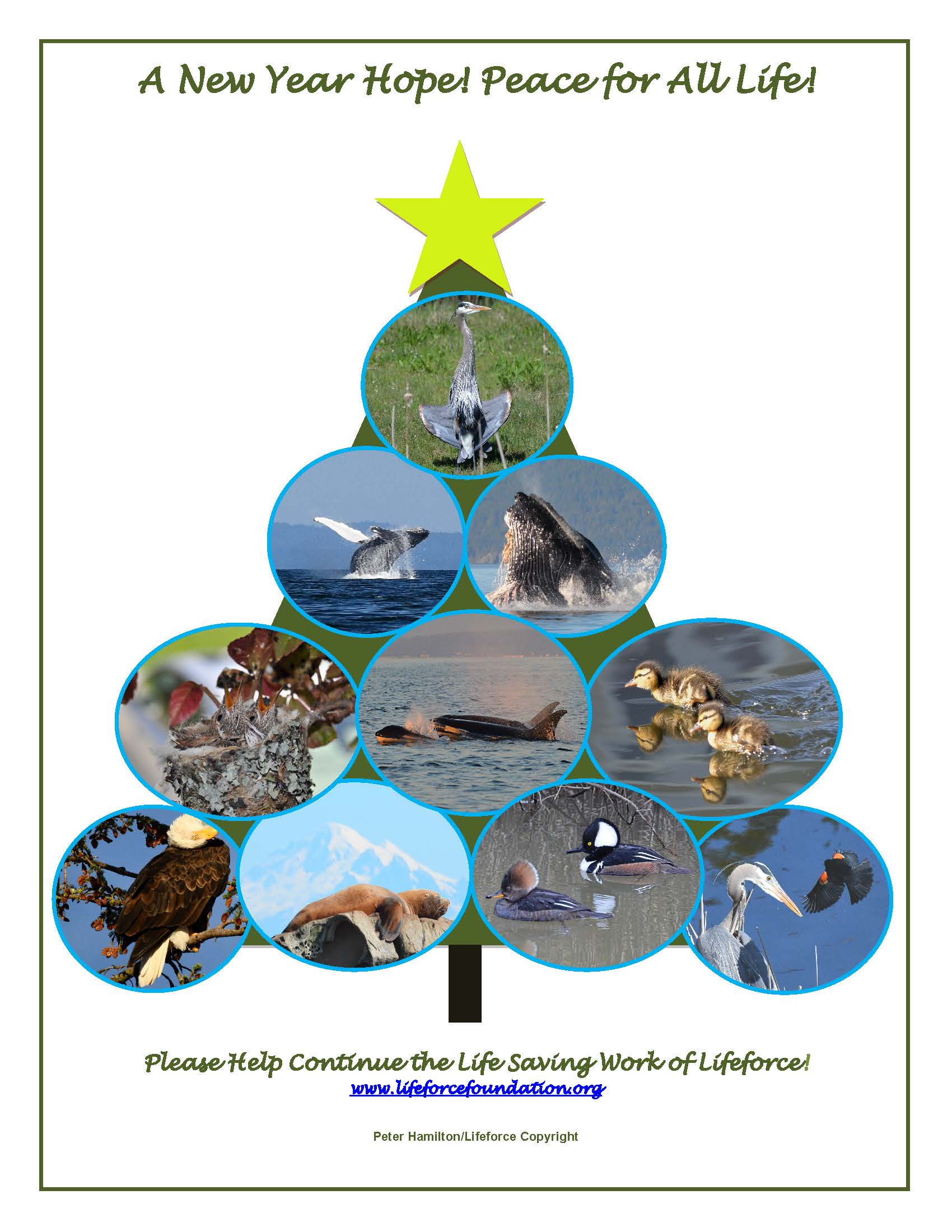 Since 1981, Lifeforce has greatly appreciated the moral and financial help from everyone supporting our crucial work to protect all life. In 2021, Lifeforce planned projects to commemorate our 40th Anniversary. The Lifeforce Anniversary Projects includes a Lifeforce Documentary, Animal Rights History books, and other very necessary plans. Numerous Violations of Animal Rights that we fought against decades ago continue today! We must rethink and stop the compromises. For the sake of protecting the rights of animals the truth will be told so history does not repeat itself!

Lifeforce Achievements
Since 1981, Lifeforce has educated countless people around the world about our successful campaigns. Our messages to instill "A Respect for All Life" brought respect and helped protect all life with who we share this planet. Lifeforce's "3 Es" looks at How Humans Eat, Entertain and Experiment. We continue to teach people how to live eco friendly lifestyles that do not harm people, animals and ecosystems.

Lifeforce achievements include the first ever Animal Rights Day to a Cetacean Ban Bylaw (both in Vancouver, BC) to countless more victories. Learn more at our Facebooks, petitions and web site (www.lifeforcefoundation.org).

Life Needs Your Help!
For centuries, all human races conquered, enslaved, and decimated their "enemies" for wealth and power. Human "nature" had little respect and kindness for people let alone animal rights. Sadly, the television stations still are promoting numerous violent shows through the holiday season?

"Peace for All Life" Must Be Everyone's Goal to Help All Life
I hope you will help Lifeforce fulfill my lifelong goals. All of the Lifeforce financial support goes to important campaigns that fight for respecting and saving lives. Lifeforce needs to continue our decades of successes because this planet desperately needs "Peace for All life!"

In Respect for All Life,
Peter Hamilton
Lifeforce Founding Director
lifeforcesociety@gmail.com

MEMBERSHIPS AND DONATIONS.