New Release: Art In Action: All Life Matters
posted on May 16, 2022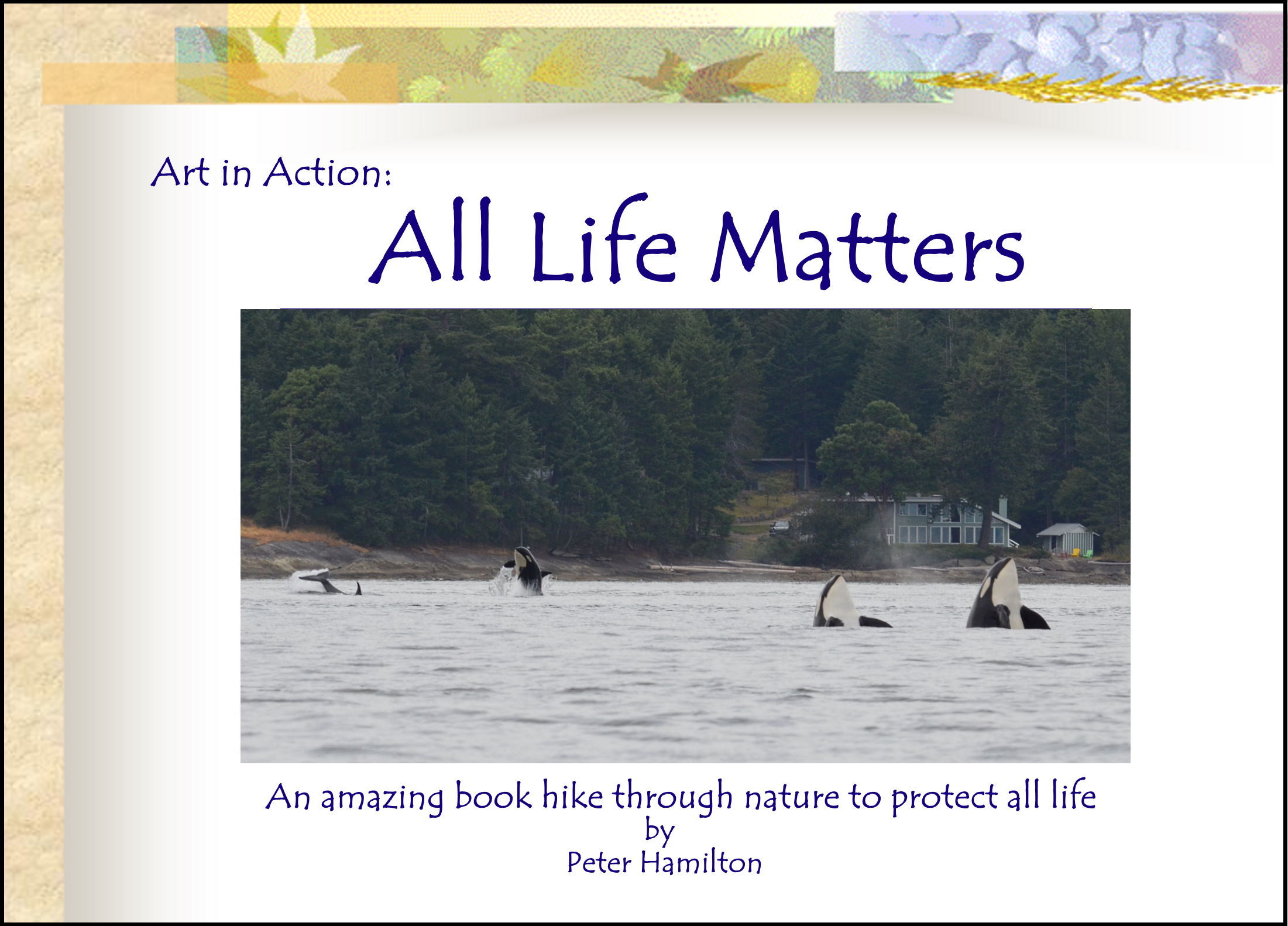 The new book "All Life Matters" by Peter Hamilton, Lifeforce Founder, gives everyone the wonderful experience of an armchair nature book hike. Experience a diversity of wildlife from insects to whales in their natural homes in the warmth and comfort of your home.

"All Life Matters" is the first of Lifeforce's Art in Action books. As with protest songs, "protest" art can also lead the way to protect all life!

Since 1981 the amazing photography collection of Peter Hamilton helped taught everyone to understand the intrinsic beauty of all life with whom we share this planet. Many species suffer by the hands of humans. Throughout history humans have been a violent species. Violence to animals begets violence to humans. We all must raise public awareness of the ongoing need to end speciesism.

Learn about being a protector of nature through this "Book Hike" through the wilds. All proceeds from book sales will help protect people, animals and ecosystems. View at Purchase All Life Matters.

Donations can also be made to Lifeforce either by mail to: Lifeforce Foundation, Box 3117, Vancouver, British Columbia, V6B 3X6 or through PayPal (Click on "Support Us" on the web site). Lifeorce Donations.

Have Great Hiking Times!