Gorilla Homes! Keep Out!
posted on January 28, 2021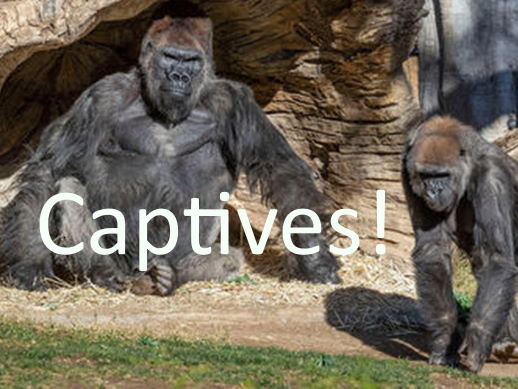 GORILLA HOMES! KEEP OUT!

COVID-19 cases within the wild gorilla population have not been found but COVID-19 has been diagnosed within captive gorillas at the San Diego Zoo. To protect endangered animals, precautionary actions must include suspending human contact with wild gorillas and other species! All National parks and ecotourism sites must be closed throughout Africa!

The Dian Fossey Gorilla Fund reports that people living near the gorillas' homes are experiencing an increasing number of COVID-19 infections. This is causing a greater increase in food and income needs for them. The Gorilla Fund helps the gorillas by assisting local communities to get food thereby keeping them out of the forests.

Everyone must stay away in order to keep gorillas safe and healthy. Another organization, UC Davis Gorilla Docs, must not be allowed to mass vaccinate gorilla populations. The side effects from unproven vaccines could kill them!

Governments must immediately stop all such harmful access to the gorilla habitats!

Update: UC Davis Gorilla Docs representatives have stated that they want to vaccinate all gorillas. There is also the UC Davis Sea Docs that are collecting individual medical records for every endangered Southern Resident Killer Whale. They are considering vaccinating all SRKWs and are in contact with Sea World that has tested a vaccine in captives. We must stop these ongoing experiments on gorillas and orcas!
Note: Experimental vaccines for humans and animals are also inhumanely tested on monkeys and other species in research laboratories worldwide!


The Gorillas Need Only 41 More Signatures to Get to the Next Level of 1500! Please Help!
Gorillas' Rights and Freedom Petition.