Happy Mother's Day For All!
posted on May 8, 2020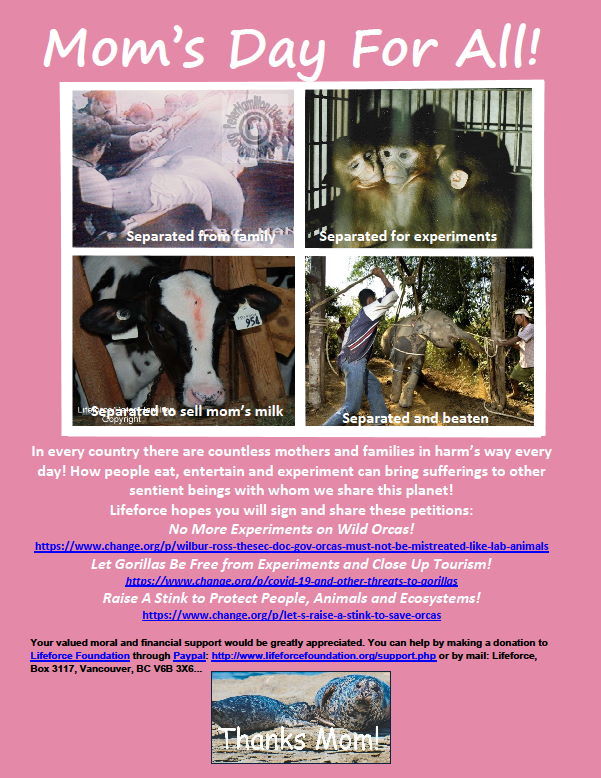 In every country there are countless mothers and families in harmís way every day! How people eat, entertain and experiment can bring sufferings to other sentient beings with whom we share this planet!

Lifeforce hopes you will sign and share these petitions:
No More Experiments on Wild Orcas!
ORCA EXPERIMENTS PETITION.
Let Gorillas Be Free from Experiments and Close Up Tourism!
LET GORILLAS BE.
Raise A Stink to Protect People, Animals and Ecosystems!
STOP POLLUTION.

Your valued moral and financial support would be greatly appreciated. You can help by making a donation to Lifeforce Foundation through Paypal:
LIFEFORCE DONATION. or by mail: Lifeforce, Box 3117, Vancouver, BC V6B 3X6...