Humpbacks Need Herring! Humans Have Choices!
posted on February 1, 2020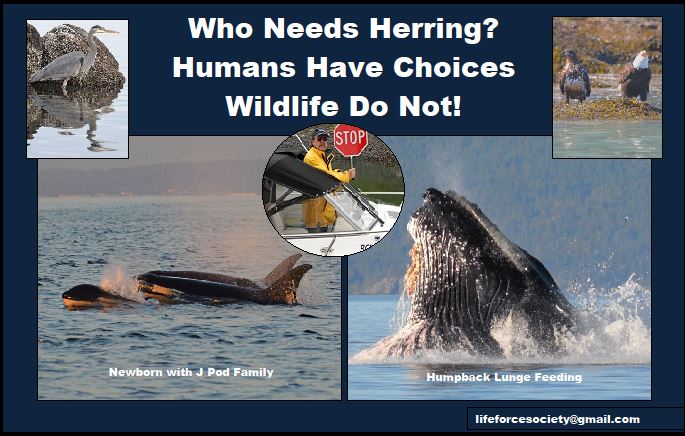 DFO approved again a 20% harvest rate that would decimate this herring population! The roe fishery could start in late Feb or early March.

The Department of Fisheries and Oceans (DFO) confirmed that the Pacific herring population dropped by approximately 1/3 between 2016 and 2019, and will drop by more than 50% by 2020.

Pacific herring is the basis of the food web that supports salmon, orcas, humpbacks, cod and halibut, seabirds and many other species!

Please Sign this Petition to the Government of Canada!
HERRING FISHERY PROTEST!

Support the Lifeforce Cetacean Campaigns!
Donate at www.lifeforcefoundation.org

You Tube:
HUMPBACKS NEED HERRING!