Orcas May Not Flourish!
posted on December 24, 2019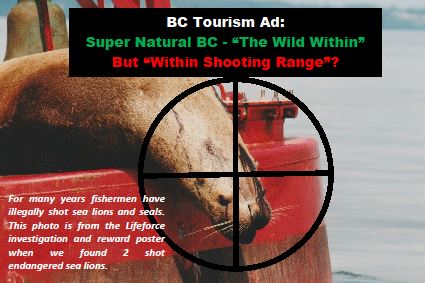 Orcas May Not "Flourish"!

All three types of orca are at risk (Residents, Transients and Offshores). Especially with some BC First Nations and Fishery Businesses proposing a massive seal and sea lion slaughter! Transients need pinnipeds! Pinnipeds help protect salmon! It is humans who have decimated fish populations and fishing moratoriums are needed immediately!

Although it has been reported that Transient Mammal Eating Orcas off BC and WA are "flourishing" they are in fact at a low population of only approximately four hundred. Also, as stated in this article, they are highly contaminated by "legacy pollutants as they were produced decades ago but still persist in our marine waters."

News from Ireland : "Flame retardants, pesticides and other pollutants are among the toxic ingredients found in four killer whales stranded on the Irish coastline, according to a new study.

Blubber samples analysed by scientists from Galway-Mayo Institute of Technology (GMIT) and the Marine Institute showed that the marine mammals concentrate persistent pollutants to "very high levels".... They said "although these concentration are high, these results are relatively low from a global perspective, particularly in comparison to the highly contaminated transient killer whales from coasts along the north-east Pacific Ocean"." Pollution Kills Orcas.

Help Stop Commercial Plans for Seal and Sea Lion Slaughter Businesses!
These Orcas Have No Choice! No Pinnipeds, No Orcas!

Say No To Seal and Sea Lion Slaughter!
More information at this Petition! Please Sign and Share!
SIGN PETITION HERE.