Moratoriums Not Slaughters!
posted on February 6, 2019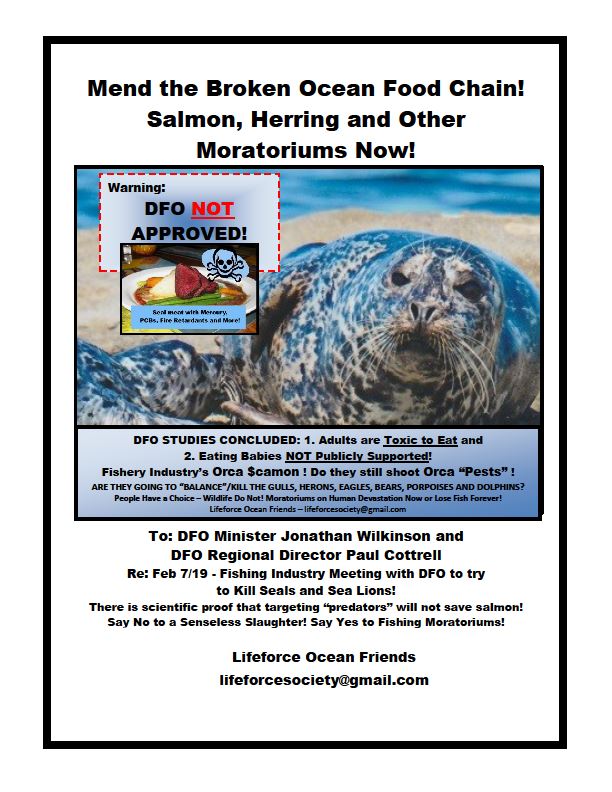 To: DFO Minister Jonathan Wilkinson and
DFO Regional Director Paul Cottrell
Re: Feb 7/19 - Fishing Industry Meeting with DFO to try
to Kill Seals and Sea Lions!
There is scientific proof that targeting "predators" will not save salmon!
Say No to a Senseless Slaughter! Say Yes to Fishing Moratoriums!