The Big Ponds
posted on January 1, 2019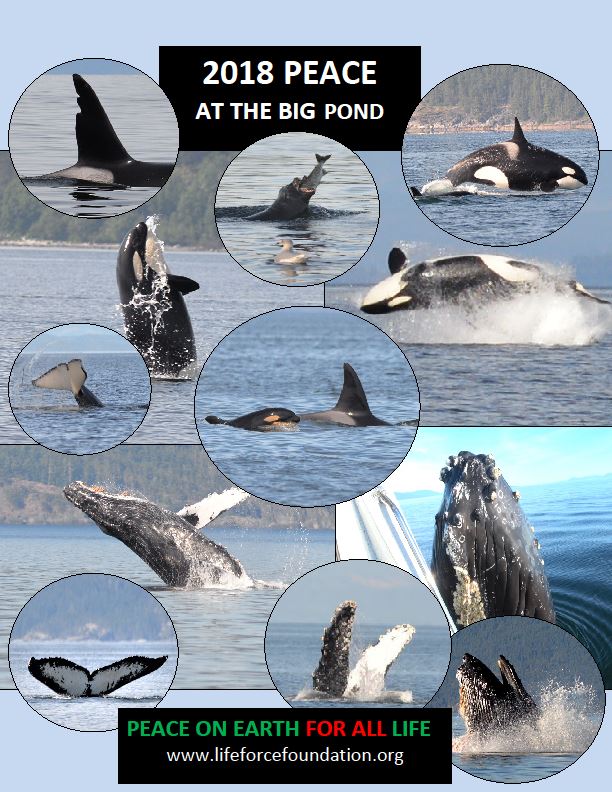 In 2019 please think of ways to help all life. Your valued moral and financial support of Lifeforce's volunteer work is also greatly appreciated.
May the New Year Bring Peace for All Life,
Peter Hamilton
Lifeforce Founding Director
You can contribute to helping our volunteer work by making a donation to Lifeforce Foundation through Paypal. PAYPAL DONATIONS.
For further information: lifeforcesociety@gmail.com
See our new campaign poster "Keep Us Alive" at Ocean Friends
LIFEFORCE OCEAN FRIENDS.
Thank You for Your Support!