The Lone Gray Whale
posted on December 21, 2018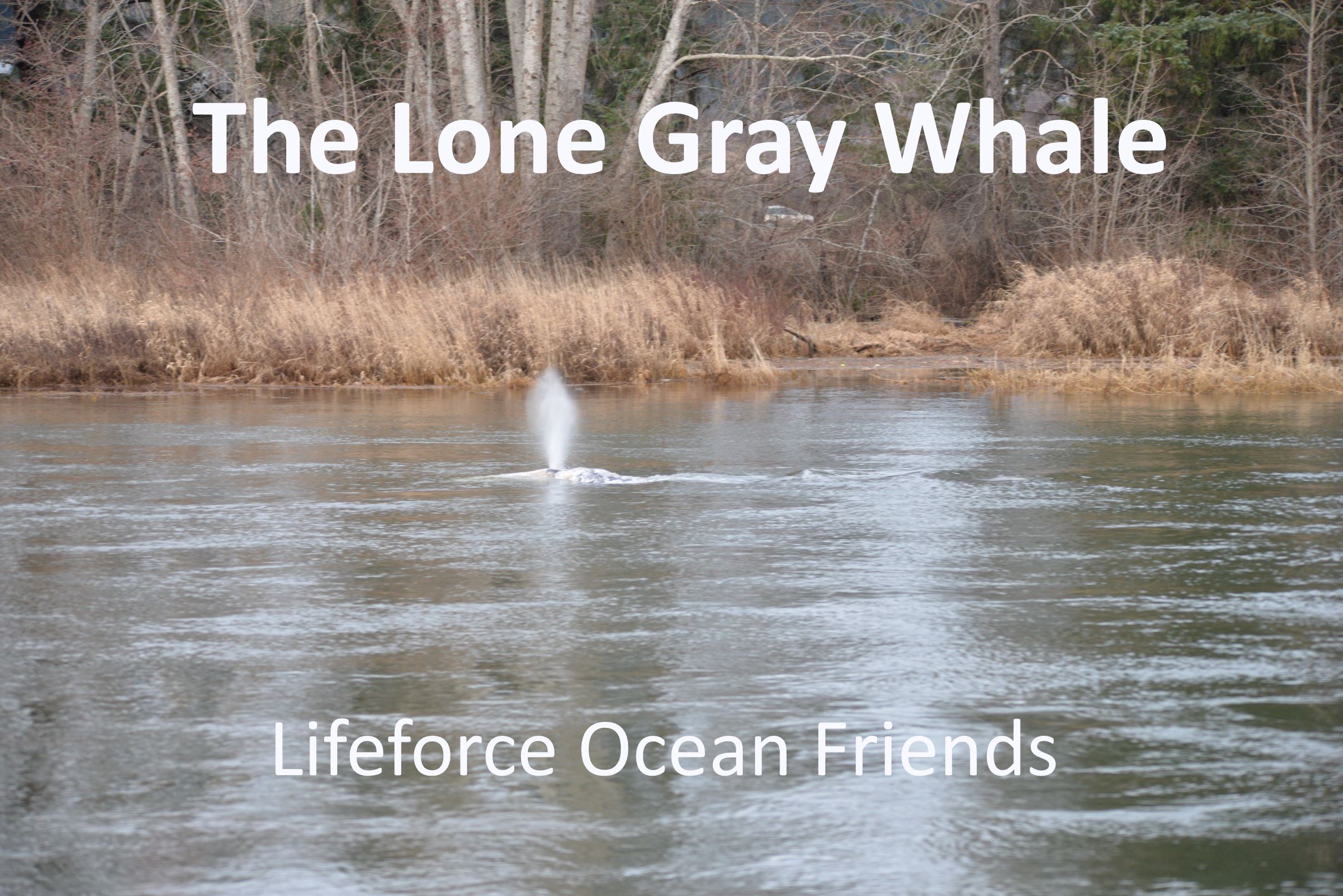 December 21, 2018

Re: The Lone Gray Whale
The lone Gray whale who was in the Courtenay River area on December 19th appears to have moved on. Gray whales do dig into sandbars for crustaceans but it is rare for them to travel into a shallow river.
Since the whale was off the air park it was a very dangerous situation that posed a public safety hazard to the whale and the public.
In view of the possibility of a seaplane collision, Lifeforce recommended to DFO that air flights should be shut down and/or whale locations must be determined through DFO contact prior to landings and take offs.
If the whale had continued to remain here Lifeforce urged DFO to use Gray whale playbacks to attract him/her out of the area. Lifeforce has developed this method 15 years ago to attract orcas away from oil spills. It was successful in attracting the lone orca out of Comox Harbour this summer by DFO.
We hope you will enjoy watching our "Lone Gray Whale" video to see the whale and to learn about safety for whales and people. Lone Gray Whale Story.
Please Help Lifeforce continue our volunteer protection work.
through making a donation to Lifeforce Foundation through Paypal. PAYPAL DONATIONS.

Thank you!

For further information: Peter Hamilton, Lifeforce Ocean Friends VISIT LIFEFORCE OCEAN FRIENDS.