Lifeforce Donations And Memberships
posted on November 2, 2018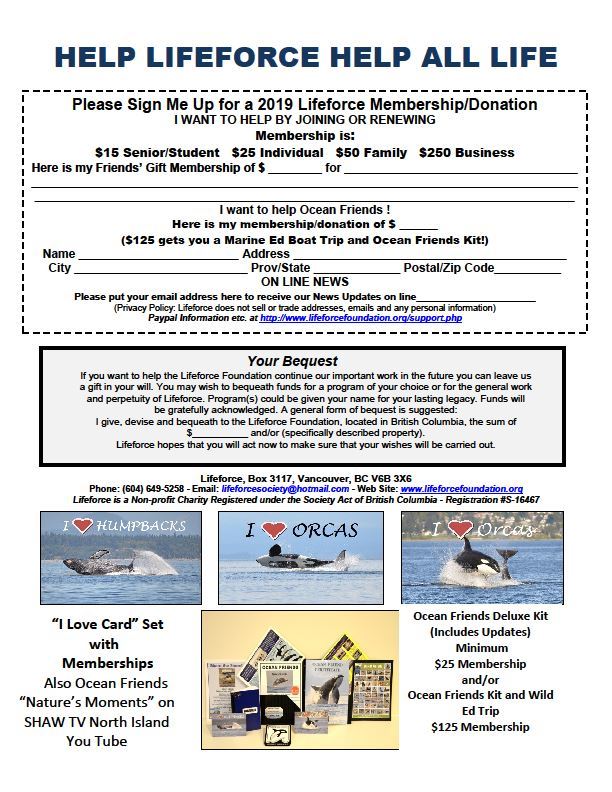 Lifeforce would greatly appreciate your help to continue our necessary work. Please Spread the Words... Freedom NOT Captivity! and Peace for All Life NOT More Experiments on Orcas and others!
Please see our Membership and Donation Form to learn how you can receive our Ocean Friends Education kits, boat research trips, and much more.
Peace For All Life... For All Year,
Peter Hamilton
Lifeforce Founder

LIFEFORCE OCEAN FRIENDS FACEBOOK.