More Humpback Injuries In Bc!
posted on July 16, 2018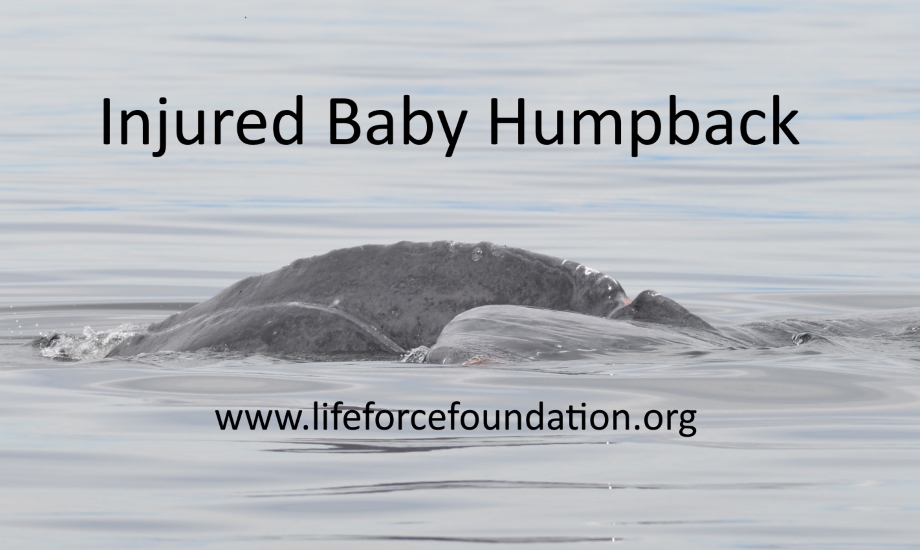 In spite of new Canadian regulations other whales, such as Humpbacks, still only have a meager 100 meter "protection" zone from boaters. Under the new regulations all boat hits and entanglements must be reported BUT boaters will still get way too close!

There are lots of human activities on the water that threaten the lives of humpbacks, orcas and others. Humpbacks' lives are continuously threatened. This includes boat hits, fishing gear entanglement, and fish farms.

On July 8th Lifeforce found another Humpback seriously injured in waters off the Comox Valley, BC. This baby has several injuries such as a fresh severe deep cut exposing part of the spine between the dorsal and tail

A few weeks earlier Lifeforce reported to Fisheries a commercial vessel driving over four Humpbacks in the same area.

Please Sign and Share Our Petition > PROTECT ALL WHALES!