A Very Curious Humpback!
posted on August 10, 2017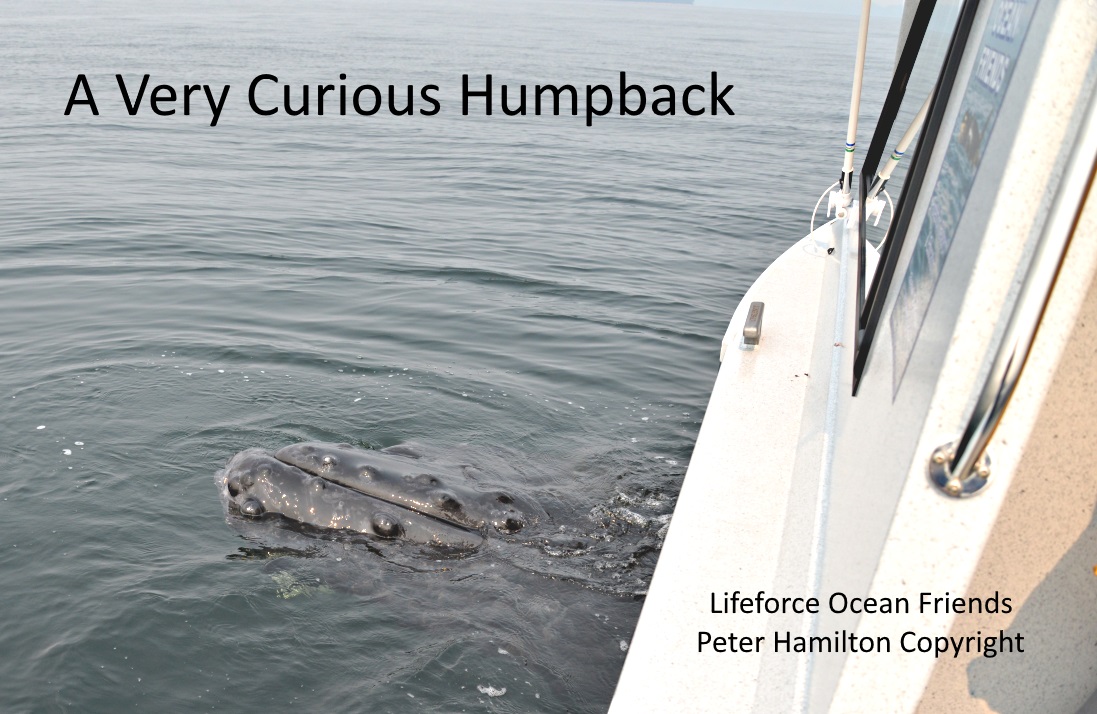 On Aug 5, 2017 a very curious Humpback came over to the Lifeforce Ocean Friends boat near Cortez Island, BC. Peter Hamilton was conducting the Lifeforce Ocean Friends education, research, and protection work. Information at Ocean Friends: https://www.facebook.com/Ocean-Friends-1442963759271400/

This includes Humpback and Gray Whale Watching – Safety for People and Whales (see Poster below). Humpbacks and others are being seriously injured by boaters! Recently a boat hit a Humpback in the Victoria area also injuring two passengers.

This whale is Geometry "BCZ0338" and Lifeforce has recorded the first known sighting of the whale around Campbell River / Comox this year.
Read the Larry Pynn story in the Vancouver Sun story about this rare encounter > Curious Humpback.

This type of behaviour happened last year near Comox with a 2 year old humpback, "Lorax". As see in the video below. This behaviour is sometimes called "mugging".

New Nature's Moments
Lifeforce's third episode titled "Humpbacks of the Salish Sea" is now airing on SHAW TV and on their You Tube at Humpbacks of the Salish Sea. Photographed by Peter Hamilton, Lifeforce Ocean Friends, this is a series exploring and documenting marine life and other wildlife in and around the Salish Sea.