Support The Vancouver Cetacean Bylaw Ban!
posted on June 16, 2017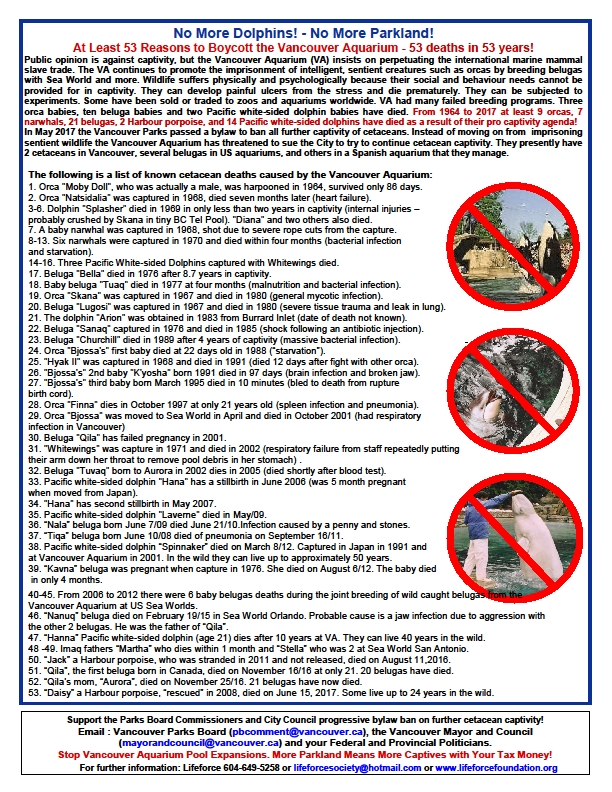 On June 15th, within a couple of hours of the Vancouver Aquarium media coverage of their law suit to try to overturn the cetacean bylaw ban, another cetacean died. The death was reported today. Please support the Cetacean Bylaw Ban. Read attachment.