Peace For All For All New Year!
posted on December 28, 2016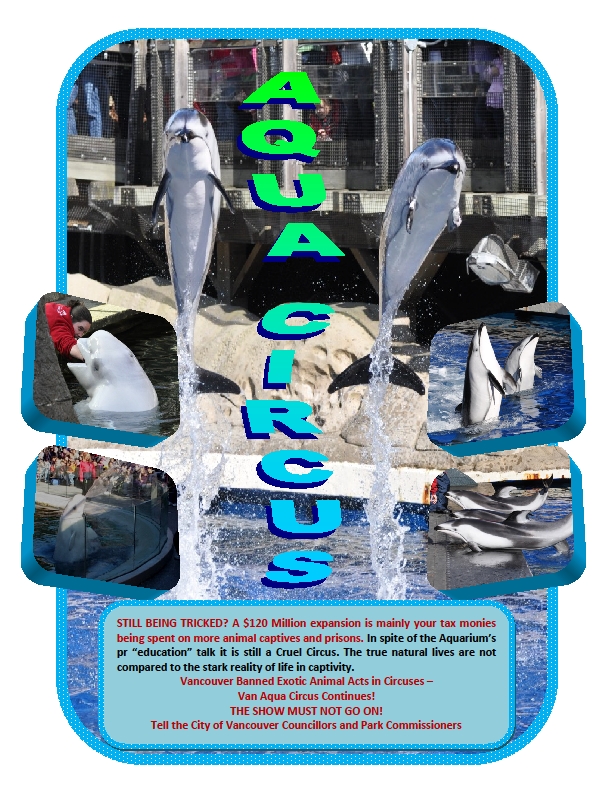 Peace For All
For All New Year!
The Tide is Turning?
In December 2016 the Vancouver Parks Board elected a Green Party Commissioner as Chair in 2017. He was elected by an NPA Commissioner going independent.
The Board has 7 Commissioners in total. There are now 2 Green Party Commissioners and 1 Vision Commissioner who are hopefully all on the cetaceans' side. The new Independent member could be the tie breaker against captivity. The remaining 3 NPA Commissioners are with the party that water down the Cetacean Bylaw over the years. They stopped the intended purpose to phase out all cetaceans.
So hope is on the horizon for change in 2017!
Thank you for your continued support. Since 1981 Lifeforce's List of Accomplishments has been growing. Your donations are very important for Lifeforce to continue to help all those who need our help.
See http://lifeforcefoundation.org/support.php

Unbelievable 2016 Quotes about Cetacean Deaths at the Vancouver Aquarium.
Hopefully the stupidity will end as the captivity ends.

CBC Question > How do you respond to critics who say this is more evidence that whales do not belong at the aquarium?
John Nightingale, President Vancouver Aquarium: To the degree I can I urge people not to think about belugas as if they were people, which I hear a lot. Like, "I couldn't imagine living in a pool like that." Well, the beluga couldn't imagine living in your living room either.
They are fit and adapted to live the life they lead and different things matter to them than what matters to us. (Nov 18/16)
He ignores the science and lacks empathy by disregarding the facts that they can't have natural social and behaviours being imprison in a tiny pool while he lives in a spacious home and freely travels worldwide. There have been at least 52 cetaceans who have died in the past 52 years as a result of the Vancouver Aquarium captivity business.
John Nightingale also said:
"They are much better suited to live in an aquarium than killer whales," Nightingale says. "The killer whale is athletic. If it were a car it would be a Ferrari. Belugas aren't athletic, they are the VW bus of the whale world. Metaphorically." (Nov 25/16)
Not so "scientifically" valid metaphor. A reminder of being back in the Dark Ages comparing sentient, intelligent life as mere machines. All captives suffer physically and psychologically and should not ever be kept in aquariums. Belugas migrate over great distances as do other cetaceans. In captivity they exhibit stressful neurotic, stereotypical behaviours.