No Evidence To Suggest Beluga Deaths A Criminal Act: Vancouver Police
posted on November 29, 2016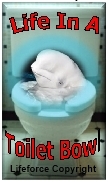 According to the Vancouver CKNW radio (November 29/16):
Following the recent deaths of two beluga whales at the Vancouver Aquarium, staff publicly speculated the whales may have been deliberately poisoned, but as of this morning police say the aquarium has not requested a formal investigation....
Staff at the aquarium have told reporters as recently as yesterday that the whales could have died from "possibly introduced toxins."
"Nothing's off the table," is another quote given more than once to media outlets.
But the Vancouver Police Department says it is "not aware of any evidence to suggest that the unfortunate deaths of the Beluga whales at the Vancouver Aquarium were as a result of a criminal act."

Vancouver Aquarium misleading claims keeps the conspiracy theories going. It plays on public sympathy to support their captivity businesses and to attempt to discredit the humane movement.
"This is so callous and cruel to those who are deeply saddened by these ongoing deaths", stated Peter Hamilton, Lifeforce Founder, " This was also insensitive to caring people and children to say that anyone would intentionally harm the belugas with poison. The public could lose hope in the dolphin freedom movement – the major force to end the abusive captivity industry."

Amend the Cetacean Bylaw to Phase Out Cetaceans
Why wait until 2018 when the Aquarium plans include more pools and more belugas in 2017? Then a referendum would be too late with new prisons perpetuating cetacean captivity. Lifeforce is urging the City to implement a Cetacean Bylaw that will phase out cetacean captivity now!

A New Expansion Permit and Public Comment Period
It was a 2006 Vancouver Aquarium expansion plan that was approved for completion in 2010. This plan was not implemented due to lack of funding. That eight part expansion was the largest in history nearly doubling the size. The 10 year old expansion permit should be cancelled and the Vancouver Aquarium should apply for an updated permit that would allow for a public comment period. Since 2006, new species have been acquired, new species may be imported, and there are new business plans such as aquaculture for the sushi market and operating an aquarium in Spain.

Please Read the Lifeforce End Cetacean Captivity At Vancouver Aquarium Petition: https://www.change.org/p/pbcomment-vancouver-ca-end-cetacean-captivity-at-vancouver-aquarium

Stop the suffering now! Stop the exploitation for entertainment and experiment bucks!