Updated Lifeforce 2014 Whale Cards
posted on May 25, 2014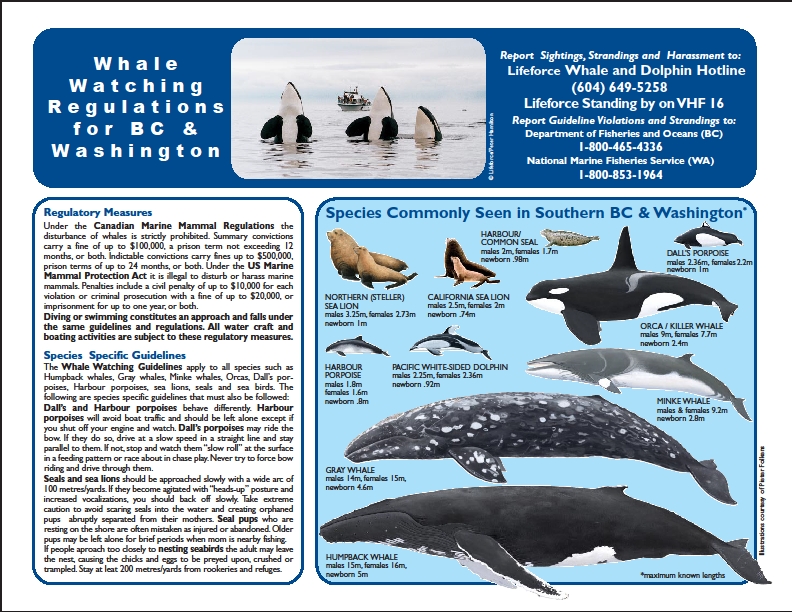 Lifeforce has updated our Orca Field Guide and our Whale Watch Regulations for BC and Washington.

The Orca Field Guide was created in the 90s as a result of our orca research and protection work. Under a Canadian government research permit Lifeorce Founder, Peter Hamilton, studied the behaviour and travel patterns of orcas.

Lifeforce was the first organization to create whale watching guidelines in Southern BC and to monitor boat traffic in these waters. Our campaigns, reports, petitions, and other investigations has helped get better orca protection.

Please help share and distribute the cards to friends, boaters, and others. Lifeforce continues to add these additional levels of wildlife education. In the coming months, we will be announcing a new campaign directed at eco tourism companies.

These cards can be viewed on the Lifeforce Facebook:
https://www.facebook.com/pages/Lifeforce-Foundation/196062246185?ref=ts

Donations are greatly appreciated.Thank you.