Memorial Peace Tree
posted on December 7, 2013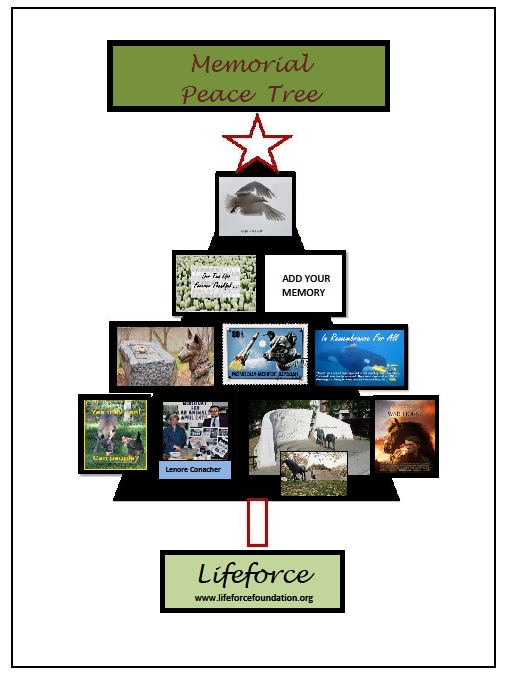 Add your memory to the Memorial Campaign in Remembrance For All Life.
Send Lifeforce your cherished photograph and donation to be added.

You can choose to put your memory on a personal tree or a group tree. It will stand on the Facebook Memorial Campaign in Rembrance For All Life at: In Remembrance For All Life.