Please Help Lifeforce Campaigns
posted on September 4, 2013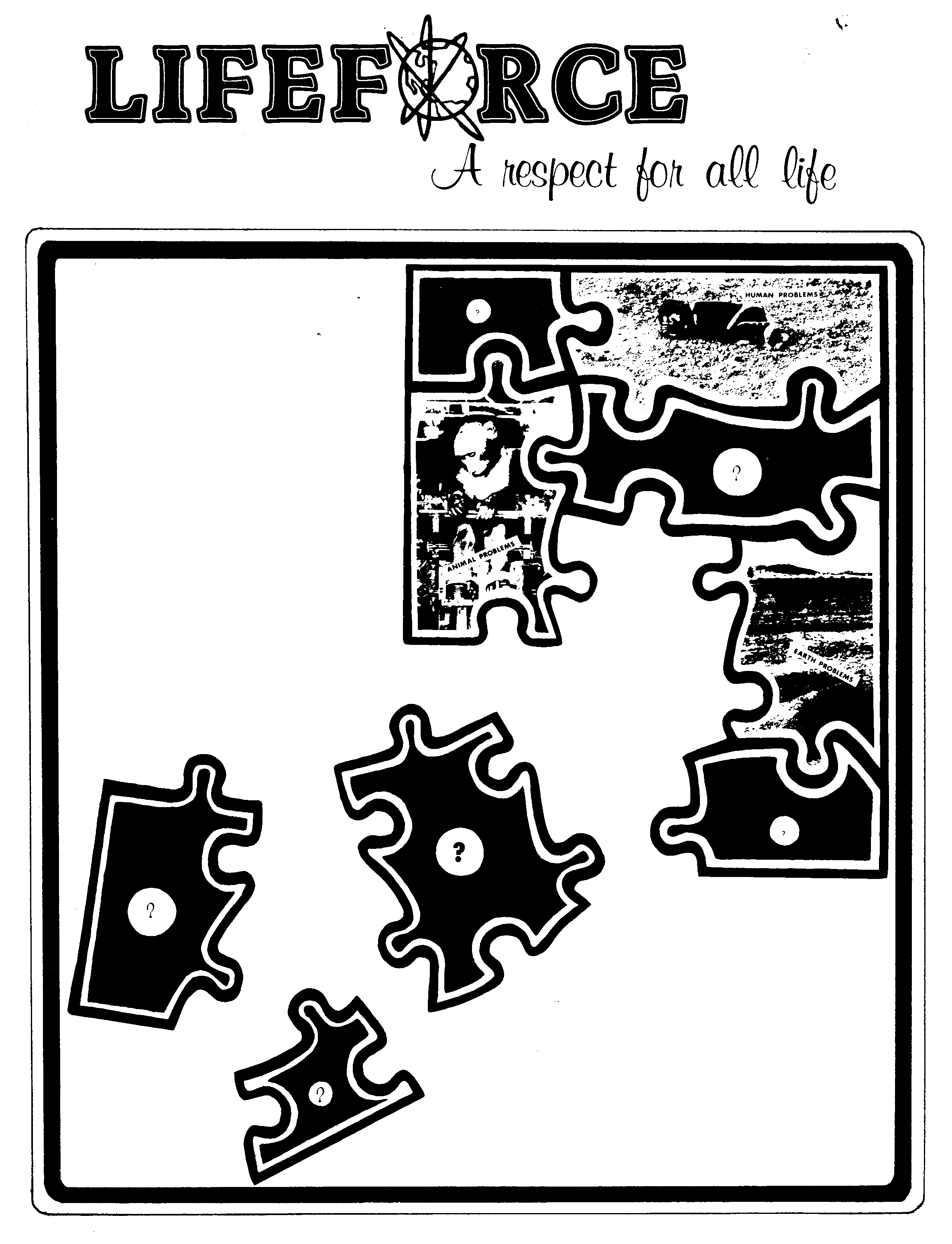 The image shown was our first newsletter cover in 1981 and there was a similar display. It shows the interrelationship of human, animal, and environmental issues. We must put all the pieces together to solve the puzzle.

Please help continue our orca protection work and all the other important Lifeforce campaigns. We are $2500 in debt.

Donations can be sent to Lifeforce, Box 121, Point Roberts, WA, 98281 or Lifeforce, Box 3117, Vancouver, BC V6B 3X6.

Thank you for helping us help all life.