World Week For Animals In Laboratories 2013
posted on April 23, 2013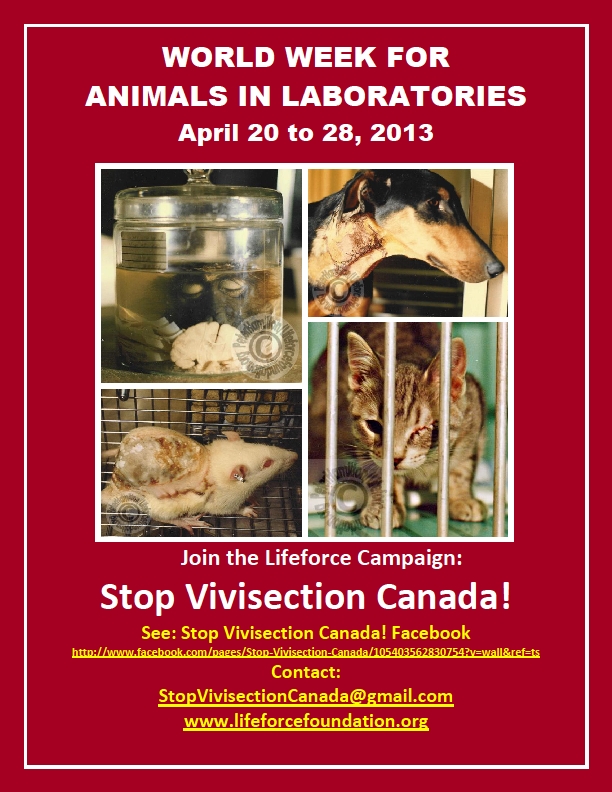 Since the 80s the Vancouver based animal rights and ecology organization, Lifeforce, has continued to investigate vivisection laboratories.

Lifeforce actually was instrumental in the change from the former World Day for Laboratory Animals to World Week for Animals in Laboratories. This was done to respect the sentient animals, some of whom were stolen or bought from pounds/SPCAs. They are not commodities, or research "tools". Calling the vivisection victims "laboratory animals" is a big step backwards. NO ANIMALS SHOULD BE THE "WORKING" ANIMALS IN VIVISECTION LABS!

Vivisection is inhumane and scientifically fallacious.

For Stop Vivisection Canada! information see Stop Vivisection Canada!

Read All about Vivisection at the bottom or at Vivisection 101.