Cranbrook Admits To Deer Kill Slaughter
posted on February 14, 2013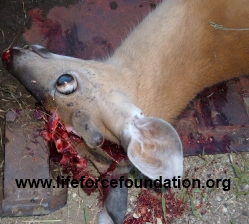 February 14, 2013
Cranbrook admits to Deer Kill Plan. Please sign this petition Stop Cranbrook Deer Killers.

Feb 28, 2013
Cranbrook states that they have killed 24 deer and they have ended the killing. They had a permit to kill up to 50 deer until March 15th.