Volunteer at Lifeforce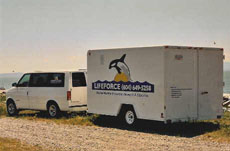 Lifeforce relies on your generous volunteer efforts, and we need volunteers every day.

Volunteer opportunities range from assisting with day to day operations to exciting research expeditions.

If you are interested in applying to become a Lifeforce volunteer, please use our volunteer application form.

We are also happy to announce our new Orca Camp volunteer opportunity!



Download Orca Camp Volunteer Info Sheet