Marine Wildlife Conservation Programs
Lifeforce Founder Peter Hamilton has worked in the field of ecology and animal behaviour since 1978. He has designed various methods to enrich the lives of captive animals by mimicking the species' natural environment. He published two peer-reviewed papers on this subject. His studies of "The Behaviour and Travel Patterns of Orcinus Orca (Southern Community Killer whales)" have been conducted under research permits from the Canadian Department of Fisheries and Oceans (DFO). Research findings from this study were reported in Lifeforce's Orca Field Guide.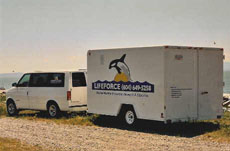 In 1982, Lifeforce helped stop another capture of the Southern Community near Victoria, BC. An estimated 48 orcas in these families had been taken in the late 60s and 70s. These captures not only resulted in the loss of the 48 orcas but has also created a very low birth rate. The abnormal age and sex ratio will take decades to return to normal.

Mr. Hamilton wrote a book entitled "Orca - A Family Story" in 1993. Methods of orca transport were discussed in this book and were praised by the responsible US government agency. It could have been used in the plan to reunite Luna with his family. In 1997 Mr. Hamilton design and wrote the "Whale Watching Guidelines for Southern BC and Washington" in consultation with DFO and NGOs.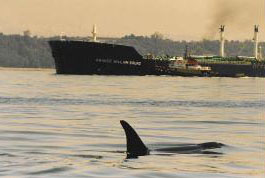 Lifeforce has been conducting Marine Life Programs for over fifteen years. Our programs increase our knowledge of orcas and contribute to the development of strategies for Orca Recovery Plans.

Many of Lifeforce's Marine Life Program objectives are to conduct programs in cooperation with government plans to mitigate any harm to the marine wildlife populations and their habitats.

The Lifewatch Boater Awareness Program was the first in Southern BC to conduct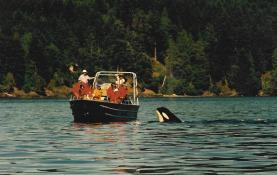 monitoring activities to stop vessel traffic disturbances. We distribute Whale Watch Guidelines for compliance among commercial and recreational boaters. This was the first area specific one developed through consultation with government and others. We are helping to mitigate boat harassment by education and reporting whale watch guidelines violations to appropriate agencies.



Download Lifeforce Marine Wildlife Conservation Programs Overview